details of uncommon luxury
Below, 1:6 scale evening bag covered in Swarovski crystals. The bag measures approximately one inch across. Atelier Reverie Larke original couture.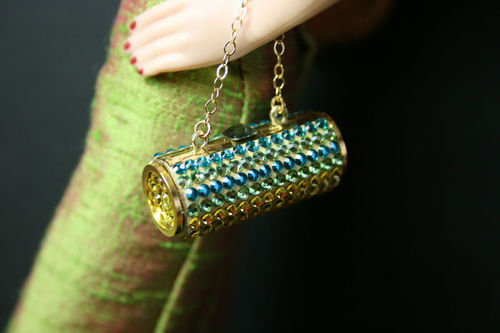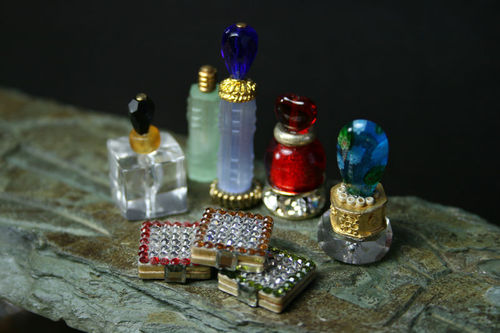 Above, a collection of perfume bottles and Swarovski crystal compacts, all created at the tiny 1:6 scale.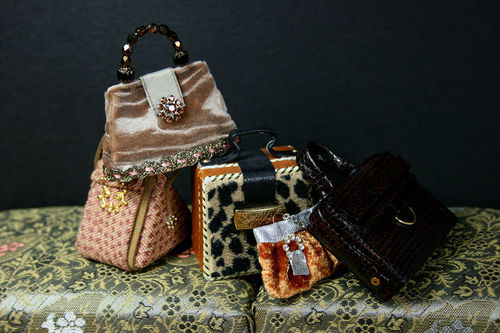 Above and below, an assortment of fine miniature handbags.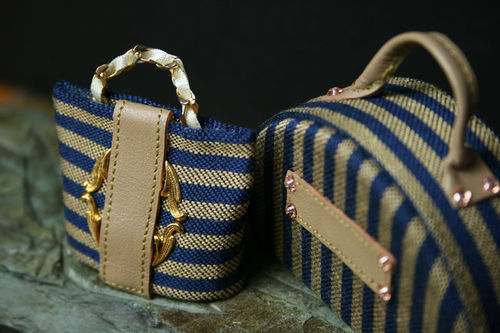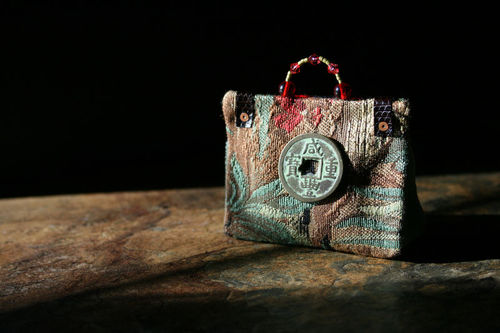 All designs on this website are original one-of-a-kind and ultra-limited edition pieces for the adult collector.
(c) Brenda Cox Giguere, San Diego, CA, USA.
repainted fashion doll with original ensemble and accessories